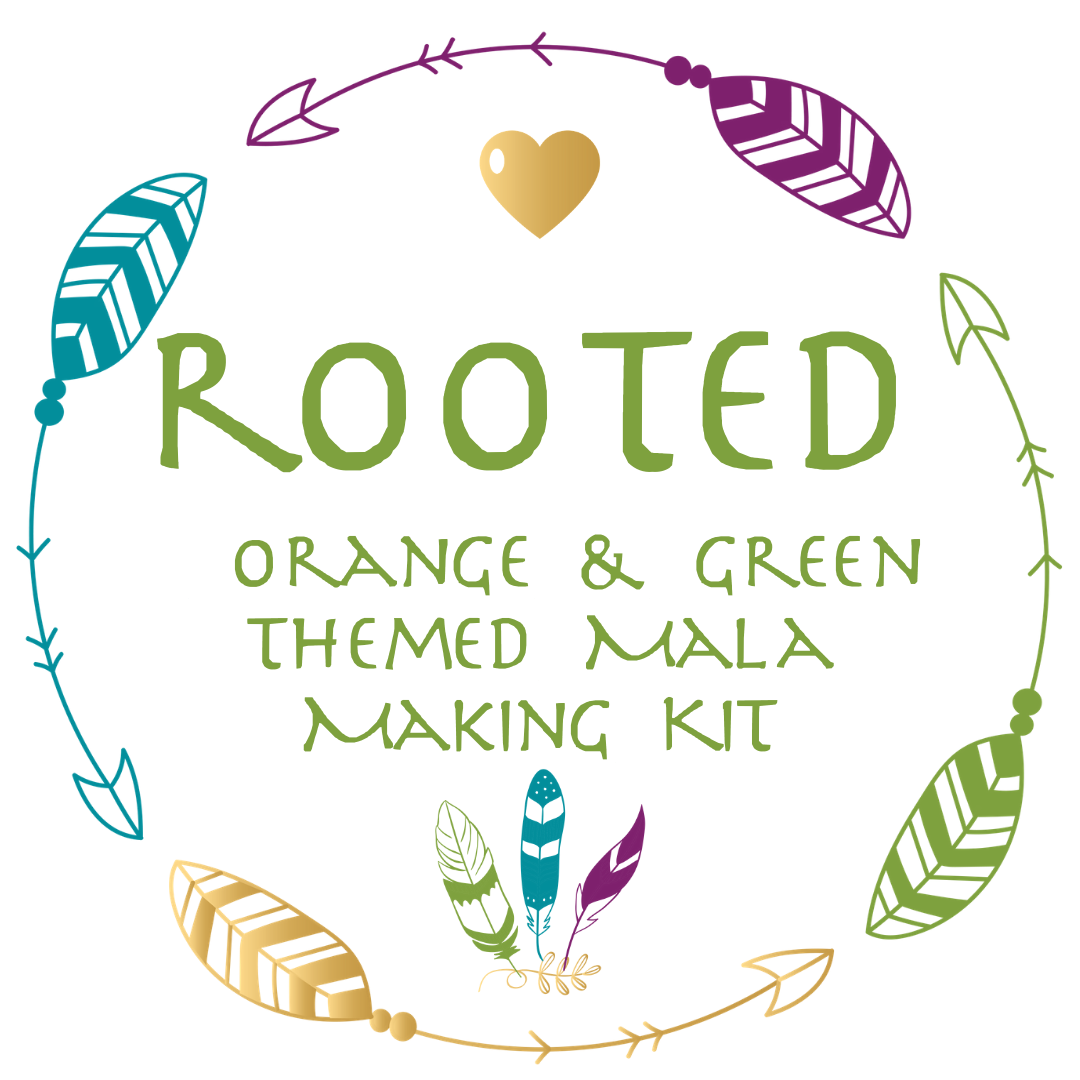 ROOTED ~ Orange and Green Themed Mala Making Kit
SKU 00004
Product Details
Traditionally Malas have a knot between each bead, and it is said that with each knot made, you experience an unknotting within.
This beautiful, Orange & Green themed, make your own Mala kit includes everything you will need to knot your own Mala.
The Mala is made from sacred Rudraksha Seeds, and a selection of semi-precious stones & crystals, including
- Amazonite
- Orange and White Carnelian
- Red Line Jasper
- Faceted Pink Rhodonite
- Green Aventurine
This kit is great for anyone who feels drawn to it, but has a focus on grounding, stating rooted, and developing deeper connection with the earth.
Each kit comes with all of these extras included
~ Access to the online video course to show you how to make your Mala.
~ 4 design idea cards to download, so that you can choose how to put your beads together.
~ 1 month free membership to the Monthly Meditation Portal.
All of our Mala kits are 100% vegan, and ethically sourced.
Save this product for later